What if you have an image of a quilt you'd like to design in EQ8?
Here are some tips for recreating quilts in EQ8. There are two main parts….figuring out the blocks and figuring out the layout.
First, look at the quilt and see if you notice any blocks that you know by name. If so, find them in the EQ8 Block Library by searching by notecard by name.
You can also try searching By Category with information you know about the block…For example for this block you could choose Pieced and Other Stars.
Another option is to browse likely Block Library categories to see if you can find the block you are looking for. Even if you find something similar, you can edit the block.

If you can't find the block you can draw it.
In this example you could also just use half square triangles. Just rotate and recolor.
Or, try to analyze the quilt and see if you can break down the pattern into a block or repeatable pattern.
For this example, I placed the block on a 3 x 3 Horizontal Layout.
Except, that way the blocks don't cut off at the same spots as the originally drawing. The quilt is supposed to end at the pink diamonds but this variation doesn't. Sometimes, this may be ok, but if not there is another way.
Another option is to make a 1 x 1 quilt then add a Blocks Border.
Click NEW QUILT > Horizontal
Under NUMBER OF BLOCKS make it…
Horizontal: 1
Vertical: 1
Under FINISHED SIZE OF BLOCKS make it…
Width: 9
Height:9

Click the BORDERS tab
Under Select a Border Style choose Blocks
Under Border Size make it…
Left: 6.75
Top: 6.75
Right: 6.75
Bottom: 6.75
Click the DESIGN tab.
Click the Set Block tool and place the block in the center.
Click Layer 2 at the bottom of the screen.
Drag the block onto the quilt.
Use the Adjust tool to place and resize the block. For example this block should be…
Width: 9.000
Height: 9.000
X-axis: -9.000
Y-axis: 0.000
Place all the blocks as shown. If you have selected 1 inch Grid Snap Increments the blocks should pop into the right spot if you get them close.

When you are done click Add to Project Sketchbook   . If you haven't named your project yet, EQ8 will prompt you to do so. (To be saved, your item needs to be in the Sketchbook AND your project needs to be named. Here is more information.)
In many quilts it's hard to spot the block or repeat. You may need to really study, analyze and maybe even do some trial and error designing to figure out how a quilt is designed.
In this example the Even Star Sash 2 blocks has been added in the sashing.
In this example a Snail's Trail block and Four Patch are alternated in a On-Point Layout.
There are lots of layouts available in EQ8. Here are some examples…
Strip Quilts: Strips can be set with plain or pieced blocks. 11 Different strip styles to choose from. Blocks can be added to strips. 
Medallion Quilts: with one center block and different border styles (including borders with blocks).
One Patch Quilts: many different shape options (hexagons, lightening, trapezoids, house, diamond, kite, cobblestone, thousand pyramids, tumblers, rectangle and custom shapes)  
Bargello Quilts: add lots of strips to create these designs.
Using Different Layers to Design 
Baby Blocks Quilt Layouts: overall grid of 3-D cubes made of diamonds with equal sides.  
Quilts with Triangles 

Also, be sure to check out the Layout Library.

Of course, if you are having trouble figuring out how to design the quilt in EQ8 you can email techsupport@electricquilt.com for help.
If you want to post images of your quilt, here is how to export the images.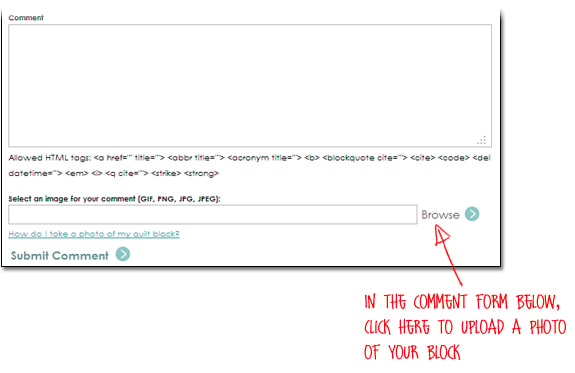 To post your image click to comment on this post. Fill in your info and then click Browse.
Go to: Documents\My EQ8\ImagesI can't wait to see what you've done!
I hope you enjoyed the lesson!
If you have questions about the lesson feel free to post them below.
If you have questions about something else EQ related, please contact techsupport@electricquilt.com.
If you have suggestions for new Design & Discover lessons feel free to comment below or email Heidi@electricquilt.com