There are lots of different styles of One Patch quilts. Each of these types can be edited…meaning the options are pretty endless! (Here is more information on how to edit the patch shapes.)  Also, it is helpful to know how the patches are counted.
Now that you know the basics, let's get started!
Click LAYOUT
Under NUMBER OF UNITS enter:
Horizontal – 12
Vertical – 20
Under Patch style enter Hexagons (H)

Click the DESIGN tab
Click Fabric Tools
Click Paintbrush
You can color each patch one at a time or you can also try using the Paintbrush Subtools. For example, the Oval Brush draws oval shapes on the worktable. All the patches your path touches will be colored. That can really speed things up.

Once you have your quilt colored the way that you like it, Click Add to Project Sketchbook . If you haven't named your project yet, EQ8 will prompt you to do so. (To be saved, your item needs to be in the Sketchbook AND your project needs to be named. Here is more information.)

Have fun experimenting with other patch styles.

Make sure you Add to Project Sketchbook for anything you'd like to save.You can also do some fun things with One Patch quilts and borders.
Click NEW QUILT
Click LAYOUT
Under NUMBER OF UNITS enter:
Horizontal – 10
Vertical – 6
Under Patch style enter Trapezoid (H)
Click the BORDERS tab
Under Select a border style choose Blocks
Under BORDER SIZE enter (you may need to uncheck "All"):
Left – 0
Top – 0
Right – 0
Bottom – 5
Click Add
Under Select a border style choose Long Horizontal
Click Block Worktable
Click Drawing Tools
Click Line
Draw a block similar to what is shown here. The lines can be even, or not. It will be a tree trunk. You don't need to worry about the size of your block. Once we place it in the quilt EQ will resize it to the size determined by our layout.
Click Quilt Worktable
Click DESIGN tab > Block Tools
Click Set Block
Click on the trunk block you drew and place it as shown.

Click Fabric Tools
Click Paintbrush
Recolor the quilt as you would like.
If you want to post images of your quilt, here is how to export the images.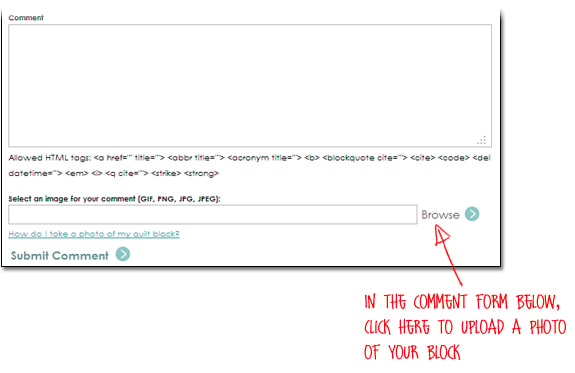 
To post your image click to comment on this post.
Fill in your info and then click Browse.
Go to: Documents\My EQ8\ImagesI can't wait to see what you've done! I hope you enjoyed the lesson!
If you have questions about the lesson feel free to post them below.
If you have questions about something else EQ related, please contact techsupport@electricquilt.com.
If you have suggestions for new Design & Discover lessons feel free to comment below or email Heidi@electricquilt.com.