Happy Holidays! 2023 may be almost over, but don't worry, we still have one more treat in store! December's Fabric of the Month is Vintage by Sweetwater for Moda.
"It's been fourteen years and over fifty collections since we debuted our first fabric designs with Moda. That's a lot of fabric! We decided to celebrate by choosing some of our favorites from the past and combining them in a new collection. We had a little help from our followers as we posted some past designs and held a vote on favorites. We couldn't include everything, but Vintage definitely represents some of our most favorite designs from the past fourteen years. The colors are also classic Sweetwater. We couldn't be more excited about this collection!" – Sweetwater Team
A bundle of these fabrics will be given away to one lucky winner! Submit your EQ design featuring Vintage below…all instructions and contest details are in this post. Good luck!
To enter
In order to enter for the giveaway you must submit a quilt using the current Fabric of the Month AND comment on at least one other person's quilt you like by the end of the month. If you're the first person to submit a quilt, make sure to come back and comment on someone else's quilt before the contest ends. Instructions for how to submit an image are at the bottom of this post. Download this month's Fabric of the Month: Vintage for Moda.
Rules
Your EQ Quilt must be your original design and only use fabrics from this month's Fabric of the Month.
One quilt submission per person. (If a second entry is submitted within 24 hours of the original entry, we will accept the more recent entry. For example, if you submit an incomplete quilt, or the wrong quilt from your sketchbook, you can correct it and submit again within 24 hours.)
Participants must use EQ8, EQ7, or EQStitch to design their original quilt.
Your quilt design and your comment on someone else's quilt must be submitted by 11:59pm ET on last day of month.
By submitting your quilt design to this challenge, you also grant the Electric Quilt Company and Moda permission to share your image on social media.
Prize
One lucky winner will receive a bundle of the Vintage fabrics! Winner will be selected randomly. Good luck to all participants, we can't wait to see your entries!
Note: Entries are welcomed from all. Prize will only be shipped to U.S. and Canada.
How to submit an image of your quilt design from EQ8:
On the Quilt Worktable, click the PRINT & EXPORT tab.
Click Export in the ribbon.
In the palette on the left, click Image.
Type a name for your image, choose PNG or JPG as the file type and click the Save button. (Make sure you know where you're saving the image on your computer. We recommend saving to your My EQ8 > Images folder.)
We recommend setting the Resolution setting to 150. Quilt and patch lines are optional.
In the comment form below, tell us a little bit about your design. Then click Browse to include the image of your quilt.
Select your quilt, then click Submit Comment.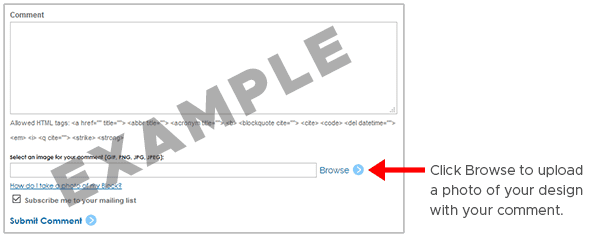 We often get requests for the EQ project files or patterns submitted to these design challenges. If you are open to sharing/selling your design, include your email address or website link in your comment so others can contact you!

Note: Replying to someone's comment below does not alert them in any way so they'd have to know to come back to this blog post to look at other comments. Since not everyone does that, we hope some EQ users will provide their contact information if they are open to sharing/selling their designs. We will not share anyone's information.
Need inspiration?
Check out this month's Design & Discover and Block Spotlight!