Have you ever wanted to draw a stencil for a specific spot on your quilt? Here is a way to do that!
Open a previous designed quilt or design one now.
Click on the PRINT & EXPORT tab > Export > Image
Save as a JPG. After you name the image and click Save, in the JPG options box, let EQ decide the size.
IMPORTANT! Write down the size that EQ is saving your image as. You'll want to make your block size the same size.
Click Block Worktable.
In the Precision Bar, change the Block Width and Block Height to the same size your image was (in step 3).
Select your image.
In the Crop box, click OK.
Click Drawing Tools. You should now see your quilt in the background of the block. (If not, click the Hide/show image for tracing button on the right side of the precision bar.)
Use the Draw > Freehand tool to draw a meandering design.
Use the Shapes tool to create some shapes.
You can also use the StencilMaker.
IMPORTANT! Be sure Auto Fill is turned OFF (the heart icon on the precision bar).
Click Add to Project Sketchbook   . If you haven't named your project yet, EQ8 will prompt you to do so. (To be saved, your item needs to be in the Sketchbook AND your project needs to be named. Here is more information.)
Click Quilt Worktable
Click the DESIGN tab > Block Tools > Set Block
Click the Stencils tab (or possibly the Motif tab depending on what you drew).
Click the Layer 3 tab at the bottom of the screen.
Click and drag your stencil onto the quilt.
Use the Adjust tool to size the design to fit your quilt.
Click Thread Tools to recolor your stencils.
Click Add to Project Sketchbook  
If you want to post images of your quilt, here is how to export the images.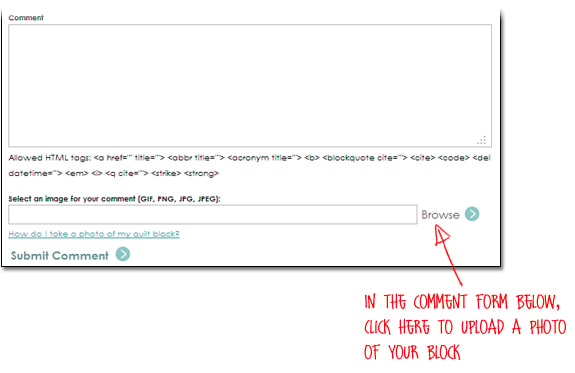 To post your image click to comment on this post.Fill in your info and then click Browse.
Go to: Documents\My EQ8\Images
I can't wait to see what you've done! I hope you enjoyed the lesson!
If you have questions about the lesson feel free to post them below.
If you have questions about something else EQ related, please contact techsupport@electricquilt.com.
If you have suggestions for new Design & Discover lessons feel free to comment below or email Heidi@electricquilt.com